The company
The technical office was founded in the city of Kozani by Rizopoulos Fotis (Agronomist – Surveyor Engineer). Although the company's headquarters are located in Western Macedonia, it is active throughout Greece and abroad in large-scale projects.
It deals with large-scale private and public projects and provides services in specialized areas such as:
Topography – GPS – GIS – Geodesy – Cartography – Networks.

National Land Registry.

Forest Maps.

Land reclamation.

Precision imprints for monuments, construction sites, movements and deformations.

Road construction.

Urban Planning, Spatial Planning, Renovations, Implementation Acts.

Water supply, Sewerage, Torrent arrangements.

Photo interpretation.

Arbitrary settlements.
---
Software and professional equipment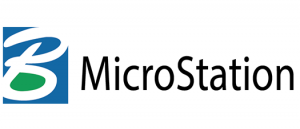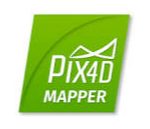 GPS receivers:
TRIMBLE R8 (Base and Rover) with accessories (3)
TRIMBLE R4 with accessories
Hand GPS GARMIN (4)
Χωροβάτες :
NIKON AC-2SG with accessories (2)
Other rural equipment :
Car FIAT STRADA

JEEP SUZUKI

NIKON Camera

SONY Camera

Recorder HEWLETT PACKARD (2)

Walking talking KENWOOD (6)

Walking talking COBRA (4)

Binoculars (2)

laptops, tablets and more
Various :
Digital Photocopier Laser Α3-Α4

Photocopy of drawings Α0

Fax, Call center, Security systems, cameras, Alarms, ups etc
Geodetic stations :
NIKON Nivo 2cc with accessories

NIKON NPL 362 with accessories

NIKON DTM A5/2cc with accessories
Drones :
Phantom 4Pro with accessories
Equipment (Hardware) :
Η/Υ (7)

Printers (6)

Plotter HEWLETT PACKARD inkjet 500 (A0)

Plotter HEWLETT PACKARD DRAFTPRO EXL (A0)

Plotter HEWLETT PACKARD inkjet 455C (A0)

Scanner SMARTLF Ci40 C (A0)

Scanner HP 4400 c

Digitizer SUMMAGRAPHICS LCL (A0)
Software :
Windows (7)

Microsoft Office (7)

Trimble Business Center (measurement solution program GPS) (2)

Pix4d (Photogrammetric program for Drones)

ArcMap 10 (G.I.S.)

WGeocalc (Topography, Cadastre, Stables, 3D Digital terrain models, Volumetric measurements, Road construction, Water supply, Sewerage, Torrent arrangement, Map digitization, Application act-chapters A, B, C, Conversion conversions, Network overhauls, Land reclamation) (7)

Microstation (Design, Photogrammetric, Descartes – G.I.S.) (3)

DEROS (Network repair)

SETUP (Management)

Toporiz (Topographic program)